Specular by Damien Gilley and dotdotdash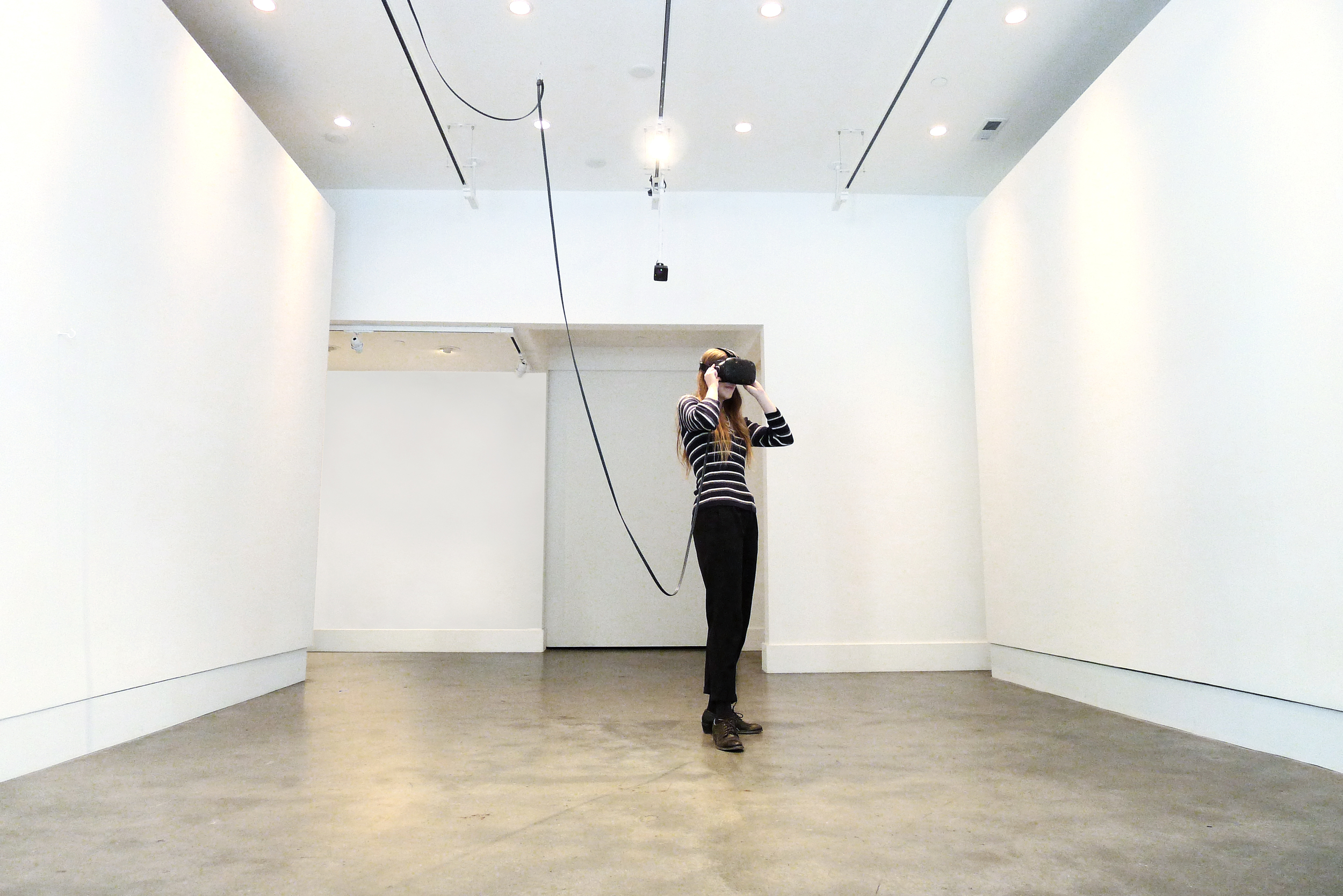 Artist / Production Studio: Damien Gilley / dotdotdash
Medium: Virtual Reality
Location: Hap Gallery, Portland, OR
Hap Gallery presents Specular, a solo exhibition by Damien Gilley of new work in virtual reality. The first exhibition using VR by the Artist, the work is a culmination of a month long technology residency provided by Portland creative technology and production studio dotdotdash. The Artist collaborated with the studio who builds cutting-edge multimedia entertainment experiences to develop an immersive exhibition created by hand from a VR application custom developed and created by dotdotdash.
The work culminates as an individually experienced moment in which the viewer can walk through a virtual space populated with sculptural drawings. The result is kinetically experienced sculpture that is activated by viewer point of view, movement, and nonlinear navigation. The work explores drawing as a perceptual event, luring the viewer to discover viewing points and sight lines that complete forms and volumes. The structural drawings lead and suggest like maps or architectural sketches might, yet read more like a game or puzzle to be solved. Hidden architectures are revealed through viewer movement that suggest a sense of co-dimensionality between seen and unseen, digital and human scale, the virtual and the real.
A limited edition release of 60 custom fabricated pendants by the artist will accompany the exhibition. The pendant, titled Decoder Ring, is a brass pendant and goldfill chain that serves as a miniature counterpoint to the immersive exhibition. This object exists as a coded symbol that references a sort of cult of measurement. The image reflects the artist's affection for immaterial architecture and metaphysical geometry, a golden monocle to survey the landscape for speculative development.
© dotdotdash & Damien Gilley 2016